Fairborn, Ohio offers a variety of activities for visitors to enjoy. From art studios and farms to parks and museums, there's something for everyone in this charming city. Whether you're an art enthusiast, nature lover, history buff, or shopping aficionado, Fairborn has plenty to offer. Let's explore the top things to do in Fairborn.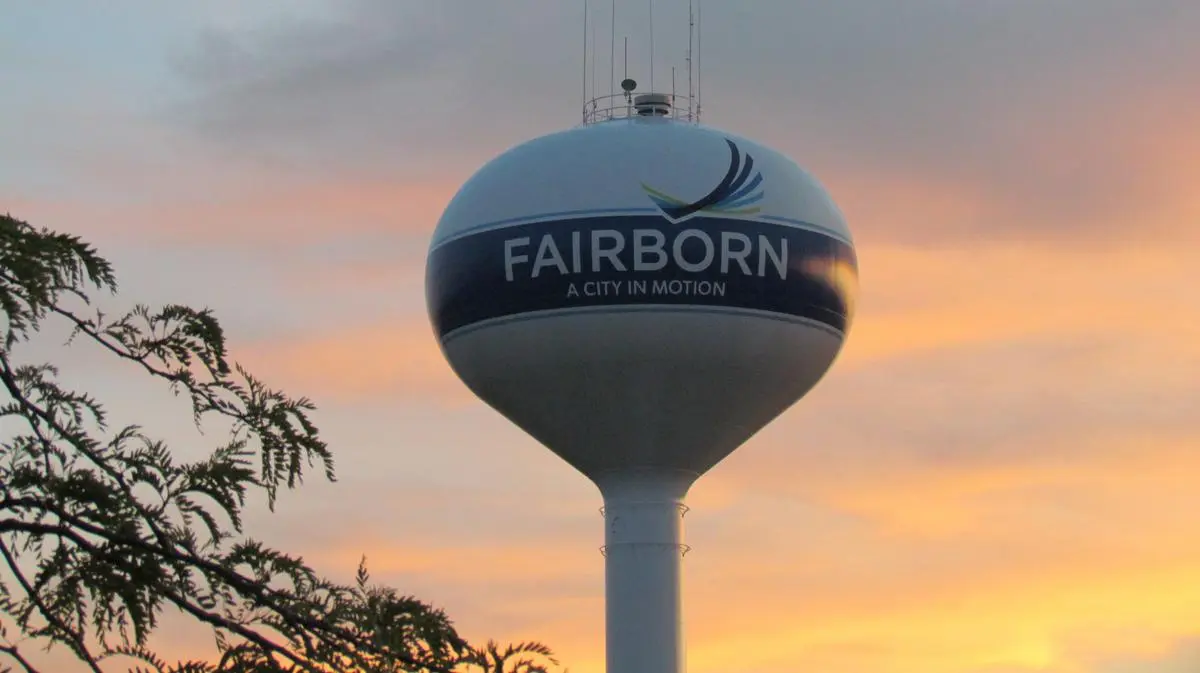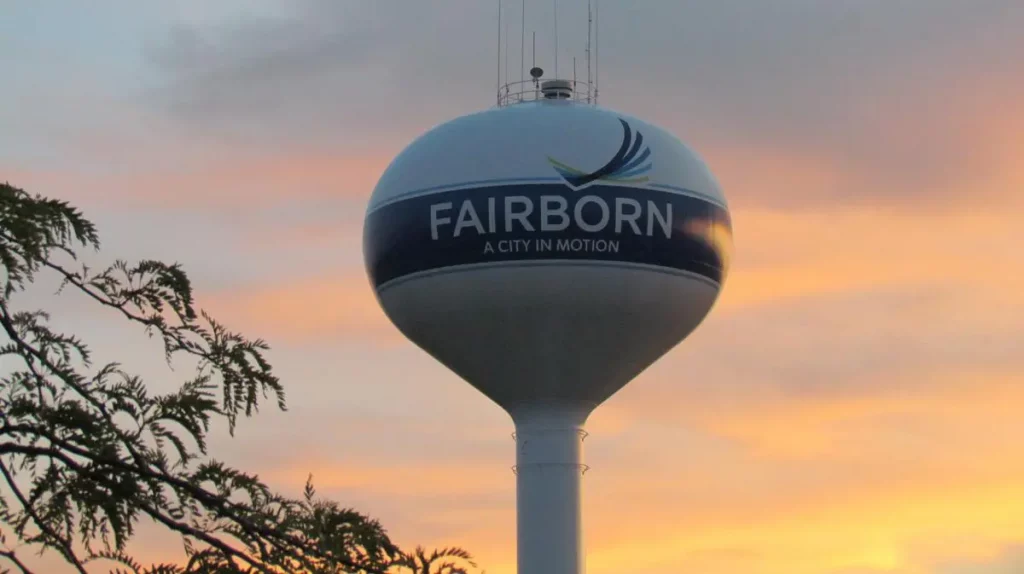 Explore Fairborn
Terri Lynn Art Studio And Gallery
Fairborn is home to the Terri Lynn Art Studio and Gallery, one of the top attractions in the city. This art studio and gallery showcases the works of local artists, providing a platform for them to display their creativity. Visitors can admire a diverse range of artworks, including paintings, sculptures, and mixed media pieces. The gallery also offers workshops and classes for those interested in honing their artistic skills. Immerse yourself in the vibrant art scene of Fairborn at this must-visit destination.
Address: 415 W Main St, Fairborn, OH 45324, United States
Windy Hill Farm
For a taste of the countryside, head to Windy Hill Farm. This popular attraction allows visitors to experience farm life up close and personal. The farm is home to a variety of animals, including cows, goats, chickens, and more. Visitors can interact with the friendly animals, learn about farm chores, and even participate in feeding sessions. It's a great opportunity for both children and adults to connect with nature and gain a deeper understanding of farm life.
Address: 961 W Dayton Yellow Springs Rd, Fairborn, OH 45324, United States
National Museum of the US Air Force
Located near Fairborn, the Military Aviation Museum of the US Air Force is a must-visit destination for aviation enthusiasts. As one of the largest aviation museums in the world, it houses an impressive collection of aircrafts, aerospace vehicles and exhibits that showcase the history and evolution of the US Air Force. Explore galleries dedicated to various eras and conflicts, from World War I to the Space Age. Marvel at iconic aircraft like the Wright Brothers' flyer, the SR-71 Blackbird, and the Space Shuttle. Interactive displays, flight simulators, and educational programs make the museum an engaging and informative experience for visitors of all ages.
Address: 1100 Spaatz St, Dayton, OH 45433, United States
The Mall at Fairfield Commons
If shopping and dining are on your agenda, head to The Mall at Fairfield Commons. This premier shopping destination in Fairborn offers a wide range of stores, from popular brands to specialty boutiques. Shop for fashion, accessories, electronics, and more. After a day of retail therapy, indulge in a delicious meal at one of the mall's many restaurants, offering a variety of cuisines to suit every palate. Catch a movie at the state-of-the-art cinema to complete your shopping experience.
Address: 2727 Fairfield Cmns, Beavercreek, OH 45431, United States
Wright State University's Nutter Center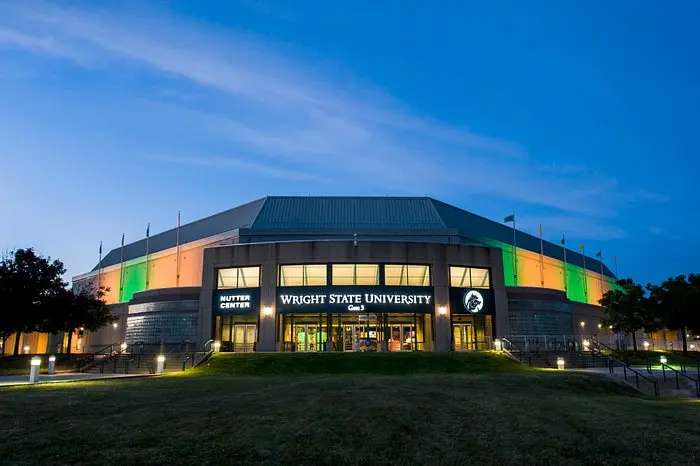 For entertainment and events, check out Wright State University's Nutter Center. This multi-purpose arena hosts a variety of concerts, sporting events, trade shows, and performances throughout the year. Check the schedule for upcoming events and secure tickets to witness live performances by renowned artists or cheer for your favorite sports team. The Nutter Center is a hub of entertainment and excitement in Fairborn.
Address: 3640 Colonel Glenn Hwy, Fairborn, OH 45324, United States
Russ Nature Reserve
Nature enthusiasts should not miss the opportunity to visit the Russ Nature Reserve. This picturesque reserve offers visitors the chance to immerse themselves in nature's tranquility. Explore the well-maintained hiking trails that wind through lush greenery, providing breathtaking views and opportunities for birdwatching. Keep an eye out for native wildlife species that call this reserve home. Whether you're a seasoned hiker or simply looking for a peaceful retreat, Russ Nature Reserve offers a serene escape from the hustle and bustle of city life.
Address: 2380 Kemp Rd, Beavercreek, OH 45431, United States
Scene75
If you're in the mood for some indoor entertainment, head to Scene75. This expansive indoor entertainment center offers a wide array of activities for visitors of all ages. Race your friends in thrilling go-kart races, test your skills in laser tag battles, or challenge yourself in the arcade filled with a variety of games. Scene75 is a haven for fun and excitement, making it an ideal destination for families, groups of friends, or anyone seeking an action-packed adventure.
Address: 6196 Poe Ave, Dayton, OH 45414, United States
Bowling
For a classic indoor activity, visit Bowl 10, a popular bowling alley in Fairborn. Gather your friends or family for a fun-filled bowling experience. Challenge each other to strikes and spares as you enjoy the friendly competition and lively atmosphere. Bowl 10 offers a range of lanes, modern facilities, and a snack bar to ensure a memorable bowling outing.
Address: 1425 N Broad St, Fairborn, OH 45324, United States
For those looking for free or cheap things to do in Fairborn, there are additional options to explore.
Peifer Orchards
During the harvest season, visitors can enjoy a delightful experience at Peifer Orchards. This orchard offers the opportunity to pick your own fruit, allowing you to savor the freshness and taste of locally grown produce. Enjoy a scenic walk through the orchards, breathe in the fresh air, and fill your baskets with a variety of fruits, from apples and peaches to berries and more.
Address: 4590 US-68, Yellow Springs, OH 45387, United States
Skyborn Cruise-In
For a unique movie-watching experience, head to the Skyborn Cruise In, a drive-in movie theater near Fairborn. Snuggle up in your car and enjoy a film under the stars. Bring your favorite snacks, sit back, and relax as you immerse yourself in the nostalgia of a drive-in theater. But based on latest 2023 update – it seems to be temporarilty closed.
Address: 5269 Haddix Rd, Fairborn, OH 45324, United States
Best Places to Eat in Fairborn, Ohio
Fairborn, Ohio is a haven for food lovers, boasting a wide range of restaurants that cater to diverse culinary preferences. Here are some of the best places to eat in Fairborn:
Texas Roadhouse
Texas Roadhouse is a local favorite, renowned for its mouthwatering steaks and delectable sides. This steakhouse offers a rustic, Western-themed ambiance, complementing the hearty flavors of its grilled meats. Sink your teeth into perfectly cooked steaks, accompanied by generous servings of loaded baked potatoes, buttered corn, and fresh salads. With its warm hospitality and lively atmosphere, Texas Roadhouse guarantees a memorable dining experience.
Yaffa Grill
For a taste of the Mediterranean, Yaffa Grill is a must-visit restaurant in Fairborn. Indulge in flavorful Middle Eastern dishes like falafel, shawarma, and hummus. The menu features an array of authentic flavors, with dishes prepared using fresh ingredients and traditional techniques. Immerse yourself in the vibrant colors and aromas of Mediterranean cuisine as you savor every bite at Yaffa Grill.
City Barbeque
Barbecue enthusiasts will find their haven at City Barbeque. This restaurant specializes in smoked meats, delivering tender and flavorful dishes that leave taste buds craving for more. From succulent brisket and pulled pork to delectable sides like mac and cheese and coleslaw, City Barbeque offers a fulfilling dining experience for meat lovers. The smoky aroma and bold flavors will have you coming back for seconds.
Giovanni's Pizzeria e Ristorante Italiano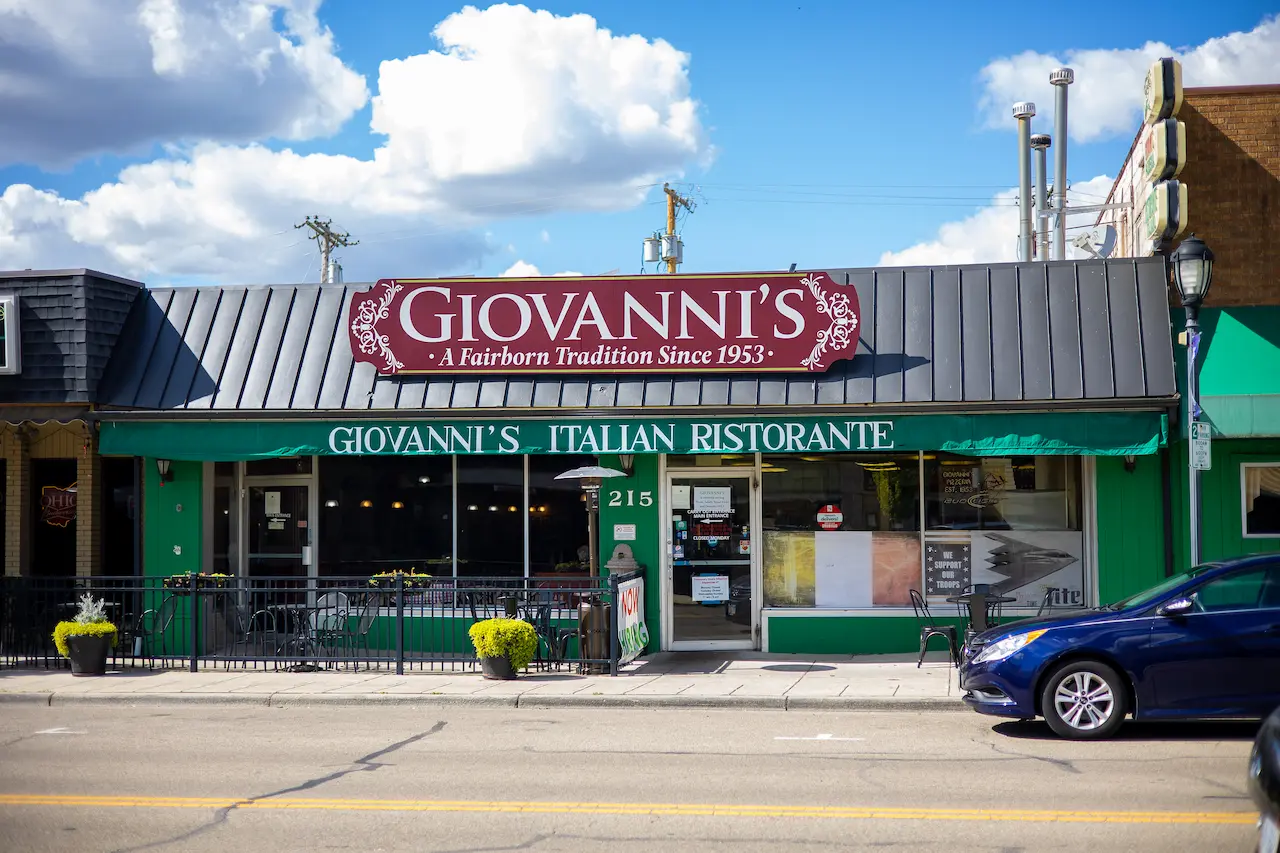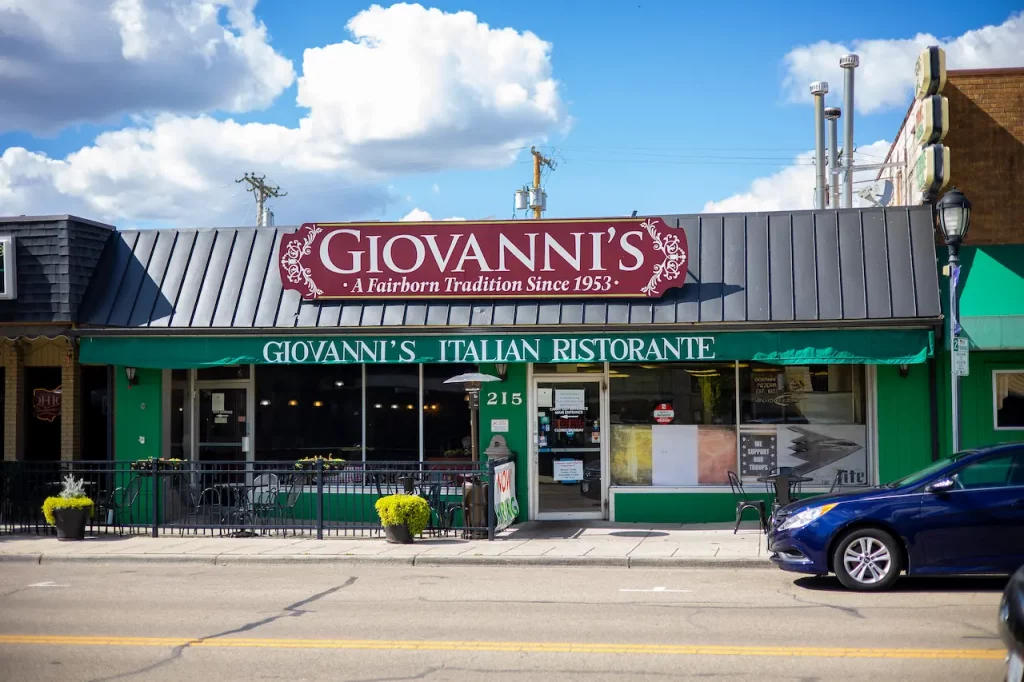 For a taste of Italy, Giovanni's Pizzeria e Ristorante Italiano is a go-to spot in Fairborn. This Italian restaurant offers a tempting selection of pasta dishes, wood-fired pizzas, and fresh salads. Indulge in classic favorites like spaghetti carbonara, margherita pizza, or caprese salad. The authentic flavors and cozy atmosphere create a delightful setting for an Italian culinary experience.
BJ's Restaurant & Brewhouse
BJ's Restaurant & Brewhouse is a haven for American-style cuisine and craft beer enthusiasts. This restaurant offers a diverse menu featuring burgers, pizzas, salads, and more. Savor juicy burgers topped with creative combinations of ingredients, such as bacon and guacamole or mushrooms and Swiss cheese. Pair your meal with a refreshing craft beer brewed in-house for the perfect dining experience.
The Last Queen
For an upscale dining experience, The Last Queen is a top choice in Fairborn. This restaurant offers an eclectic menu featuring seafood, steaks, and pasta dishes. Immerse yourself in an elegant ambiance as you savor perfectly seared scallops, tender filet mignon, or a classic pasta Alfredo. Complement your meal with a carefully crafted cocktail from the extensive drink menu. The Last Queen promises a memorable evening of fine dining.
Taste of Belgium – The Greene
Taste of Belgium brings the flavors of Belgium to Fairborn. Indulge in sweet and savory delights such as authentic Belgian waffles, hearty sandwiches, and refreshing salads. The menu also features a selection of Belgian beers to complement your meal. Immerse yourself in the charming atmosphere of this Belgian-inspired eatery and experience the rich flavors of Belgium.
Lefty's Eats & Espresso
For a casual and cozy dining experience, head to Lefty's Eats & Espresso. This charming café offers a variety of breakfast and lunch dishes, including sandwiches, salads, and a range of coffee drinks. Start your day with a hearty breakfast sandwich or enjoy a fresh salad for lunch. Pair your meal with a perfectly brewed cup of coffee or an indulgent espresso drink. Lefty's Eats & Espresso is the ideal spot for a relaxed and satisfying meal.
571 Grill & Draft House
571 Grill & Draft House is a popular destination for American-style dishes and craft beers. This restaurant offers a diverse menu featuring burgers, sandwiches, salads, and more. Enjoy juicy burgers with a variety of toppings, such as bacon, cheese, or caramelized onions. Quench your thirst with a refreshing craft beer from their extensive selection. With its laid-back atmosphere and flavorful dishes, 571 Grill & Draft House is a favorite among locals and visitors alike.
Mel-O-Dee Restaurant
Mel-O-Dee Restaurant is a beloved establishment that has been serving delicious American-style dishes for decades. Start your day with a hearty breakfast featuring classics like fluffy pancakes, crispy bacon, and eggs cooked to perfection. For lunch, enjoy a satisfying sandwich or opt for one of their famous homemade pies. Mel-O-Dee Restaurant captures the essence of comfort food, providing a warm and welcoming dining experience.
These restaurants are just a taste of the culinary scene in Fairborn, Ohio. Visitors can also explore a variety of other cuisines, including Mexican, Chinese, Filipino, and more, ensuring there's something to satisfy every palate. With its diverse dining options, Fairborn is a food lover's paradise waiting to be discovered.
Outdoor Activities in Fairborn, Ohio
Fairborn, Ohio is a haven for outdoor enthusiasts, offering a diverse range of activities to enjoy amidst its natural beauty. Here are some of the top outdoor activities in Fairborn:
Fairborn Community Park
Fairborn Community Park is the ultimate outdoor destination, boasting an array of amenities for all ages. Sports enthusiasts can take advantage of basketball, tennis, volleyball, softball, and soccer fields. Anglers can cast their lines in the fishing pond, while families can enjoy the playgrounds and picnic areas. Explore the park's scenic walking trails, immersing yourself in the tranquility of nature. Fairborn Community Park is a true gem that caters to a variety of outdoor interests.
Disc Golf
Within Fairborn Community Park, visitors can partake in a thrilling game of disc golf. Navigate the disc golf course, testing your skills and precision as you aim for the baskets. Whether you're a seasoned player or new to the sport, disc golf offers a fun and engaging outdoor activity for individuals and groups alike.
Atherton Amphitheater
Located within Fairborn Community Park, the Atherton Amphitheater sets the stage for memorable outdoor events. Attend captivating concerts, movies under the stars, and other performances throughout the year. Immerse yourself in the enchanting atmosphere of live entertainment amidst the park's picturesque surroundings.
Hiking
Nature enthusiasts will find solace in the hiking trails of Wright Park. Embark on scenic hikes, including the Dark Park trail, perfect for stargazing, and the Invasive Edible Species Hike, where you can learn about the local flora. Breathe in the fresh air, soak in the natural beauty, and let the trails of Wright Park lead you on a captivating outdoor adventure.
Fishing
Fairborn celebrates the joys of fishing with an annual fishing derby at Fairborn Community Park. Grab your fishing gear and join fellow anglers for a day of friendly competition and reeling in the big catch. Whether you're a seasoned angler or a beginner, the fishing opportunities in Fairborn are sure to provide a memorable and relaxing experience.
Tennis
Fairborn Community Park also offers tennis courts for those looking to engage in a friendly match or improve their skills on the court. Gather your racquet, find a partner, and enjoy a spirited game of tennis amidst the park's beautiful surroundings.
July 4th Fireworks
On Independence Day, Fairborn lights up the sky with a spectacular fireworks display at Fairborn Community Park. Join the community in celebrating this patriotic holiday with a dazzling showcase of lights and colors. Find a comfortable spot in the park, lay down a blanket, and be captivated by the mesmerizing fireworks show.
Youth Programs
Fairborn's Parks and Recreation department provides an array of engaging youth programs. From exciting summer camps to tennis lessons, children and teenagers can participate in a variety of activities that promote outdoor exploration, skill development, and social interaction. These programs offer a fantastic opportunity for young individuals to embrace the outdoors and create lasting memories.
For those seeking additional outdoor activities near Fairborn, there are several options worth exploring:
Huffman Prairie Flying Field
Located near Fairborn, Huffman Prairie Flying Field is a historic site of immense significance. It is where the Wright Brothers conducted many of their early flight experiments, marking a monumental milestone in aviation history. Visitors can explore the grounds, learn about the Wright Brothers' pioneering achievements, and appreciate the profound impact they had on the world of flight.
Yellow Springs Street Fair
Just a stone's throw away from Fairborn, the Yellow Springs Street Fair is a vibrant and bustling event that occurs twice a year. Delight in the lively atmosphere as you peruse local vendors, indulge in delicious food, and groove to the rhythms of live music. The Yellow Springs Street Fair offers a unique and captivating experience for visitors of all ages.
Peifer Orchards
Embrace the spirit of the harvest season at Peifer Orchards. This charming orchard invites visitors to partake in the age-old tradition of picking their own fruit. Wander through the orchard's bountiful trees, select your favorite apples or other seasonal fruits, and savor the sweet rewards of nature's bounty.
Fairborn, Ohio is a treasure trove of outdoor activities, offering something for everyone. Whether you're seeking adventure, relaxation, or simply a connection with nature, Fairborn's parks, trails, and nearby attractions provide the perfect setting for memorable outdoor experiences. Immerse yourself in the beauty of Fairborn's natural surroundings and create cherished memories that will last a lifetime.
How To Get To Fairborn, OH
To reach Fairborn, Ohio, you have several options depending on your starting location and preferred mode of transportation. Here are some ways to get there:
By Car
If you're driving to Fairborn, you can utilize mapping services like MapQuest or Waze for accurate directions. MapQuest provides detailed maps and turn-by-turn directions to guide you to Fairborn, ensuring a smooth journey. On the other hand, Waze offers real-time driving directions based on live traffic updates and road conditions, helping you navigate the most efficient route to Fairborn.
By Bus
Public transportation is also available for those who prefer not to drive. Utilize the Moovit transit app, which offers comprehensive step-by-step directions from the nearest public transit station to Fairborn. Moovit ensures you have all the information you need to make your bus journey to Fairborn convenient and hassle-free.
By Air
If you're arriving by air, the nearest airport to Fairborn is Dayton International Airport, located approximately 20 minutes away by car. Once you arrive at the airport, you have the option to rent a car or take a taxi or ride-sharing service to reach Fairborn conveniently.
Regardless of your chosen mode of transportation, it's always advisable to check traffic and road conditions before embarking on your journey. This will help you anticipate any potential delays and ensure a safe and smooth travel experience. Enjoy your trip to Fairborn!
Free and Cheap Things to Do
TripBuzz provides a list of 74 free and cheap things to do in Fairborn. Explore local parks, visit museums, discover historical sites, and engage in various recreational activities without breaking the bank. With options ranging from nature walks to cultural experiences, there's something for everyone to enjoy in Fairborn without spending a fortune.
Final Thoughts
In conclusion, Fairborn, Ohio offers a diverse range of activities that cater to all interests and preferences. From art galleries and farms to parks, museums, shopping centers, and entertainment venues, there's no shortage of things to do in this charming city. Whether you're seeking outdoor adventures, cultural experiences, family-friendly outings, or simply a relaxing getaway, Fairborn has it all. Plan your visit to Fairborn and indulge in the vibrant attractions and experiences that await you in this hidden gem of Ohio.