Before I get into 'is South Africa safe?', I must start by noting that my solo trip to South Africa was incredible. It is a country with unique natural bounty, and a tremendously sad history. It amazed me, made me realise how blessed I am, it scared me, and taught me more about exactly how severe and long lasting effects of racial segregation can be than I had realised reading Nadine Gordimer and the likes. As I write this, I have been to 48 countries. None of them has stood out as much as South Africa, and this also includes the safety aspect. A short answer to "Is South Africa Safe?" can simply be "Depends on where you go." For the long answer, complete with my safety tips (that helped me there), read on:
Is South Africa Safe? Understanding why South Africa is considered 'dangerous.'
Largely because of the Apartheid, there lies a huge disparity between the have and have-nots in South Africa today. I am massively simplifying the problem here but due to poverty and lack of opportunities as a continued effect of the Apartheid, several South African cities are plagued with gang violence, drug trafficking, squatters, and muggings. Violence against women is also particularly on the rise.
Is South Africa Safe? Understanding which safety parameters affect you and which don't.
If you Google "most dangerous cities in the world," you will get several lists (such as this) that calculate safety in terms of homicide per 100,000 people. While of course relevant, the murder rate parameter isn't the only, or even the most accurate, estimate of a place's safety.
As a tourist, you should focus on the crime index and find the same on Numbeo, a very reliant and regularly updated website. Numbeo offers a detailed analysis of the types of crime, safety during night and day in a city, and the pattern of crimes in the last three years. For instance, see the report on Johannesburg here.
4 South African cities make it on the Top 10 'most dangerous' list on Numbeo. Pietermaritzburg, Pretoria, Durban and Johannesburg have a crime index of 82.94, 81.16. 80.42, 80.42 respectively out of 100. While Cape Town stands at No. 19 with a crime index of 70.78. The safety index of these cities fall below an alarming 10 out of 100 at night. In comparison, Wellington, New Zealand has a safety index of 88.76 during the day and 59.27 at night.
Fun things to do in South Africa (affiliate link):
NOW, moving on to the tips!
Is South Africa Safe? TIP 1# Be informed about how certain cities are more dangerous than others.
Use aforementioned Numbeo to see the crime index in all places you intend on visiting in South Africa. For example, you should be perfectly safe in the upscale wine county town of Franschhoek, but you must take more precaution in, say, Pretoria.
Is South Africa Safe? TIP 2# Do prior research and pick one of the safer areas to stay in the big cities.
Rightly so, normally it makes sense to stay in an area that is close to the tourist attractions and/or public transport. I did so in Cape Town as I stayed one road down to the famous Long Street and was walking distance from most tourist sites such as District Six Museum, Castle of Good Hope, Iziko Slave Museum, Greenmarket Square and of course, Bo Kaap.
However, the area got sketchy super quick after sundown. So much so that my hostel security would not let me step out alone even to walk a distance of 150m at 8pm. It would be in your best interest to take an Uber or Bolt even for the shortest of distances. Though Uber/Bolt is fairly cheap in South Africa, the absurdity of the process feels daunting.
A lot of people opt to stay at Camps Bay in Cape Town, and Sandton in Joberg, which aren't near any attractions, but offer much better safety. My advice would be to pick a safe area and then use Uber/Bolt to travel within the city. If you do plan on staying in a more central yet relatively unsafe area, do not venture out alone at night.
Is South Africa Safe? TIP 3# Get a local SIM card.
I picked one up that was valid for a month, and came with 4GB data for R500 (USD 33) from the Cape Town International airport. Definitely expensive in my opinion, so do look around for cheaper rates. You could wait till you get into the city and then buy one, but I recommend just paying a bit extra and getting one at the airport itself. Especially if you plan on travelling from the airport on your own.
Save the number of your hostel/hotel/Airbnb host, in case you get lost at any point and need to call them. Also, you would need a local SIM with data to order Uber or Grab when outside.
Is South Africa Safe? TIP 4# Arrange a pick up/drop off with your accommodation if flying in or out after nightfall.
I stayed at 91 Loop Hostel, and they offer a very reasonably priced pick up for R180. For Johannesburg, my very reliable AirBnB host picked me up for a fee. Most accommodations do, albeit for varying prices. You could potentially order an Uber or take a licensed (stress on licensed) taxi from the airport but I strongly recommend pre-arranged transport if not arriving/departing during day time.
Is South Africa Safe? TIP 5# Don't walk around with your cell phone in your hand.
Seriously, just don't. If you need to look at Google Maps, walk into a store, check your phone and walk out. Also, keep it in a place from where it cannot be easily pickpocketed.
Is South Africa Safe? TIP 6# Avoid walking on the streets with food in your hands.
You would attract people who would beg or aggressively demand it from you. It is honestly going to be heart-breaking or scary or both. People are actually starving on the streets, they don't need to see some privileged tourist savouring a gelato.
Is South Africa Safe? TIP 7# Do not order an Uber/Bolt close to taxi waiting areas.
There has been some instances in the last couple of years where taxi drivers had attacked Uber drivers and passengers. I took Bolt and Uber aplenty and never had a problem. I was just cautious that if I saw several taxis waiting at a certain location, I just walked a bit further before ordering my ride.
Is South Africa Safe? TIP 8# Do not take your wallet out in the streets or in a public area.
I only took my wallet out to pay at stores and restaurants and nowhere else. Definitely do not take your wallet out in front of those asking for money to give them some.
Is South Africa Safe? TIP 9# Do not leave your stuff unattended, EVER.
Just plain ol' common sense. Especially if you are on a bus, always keep your valuables in a bag that you should keep on your lap, and hold on to! Oh, and if you have a backpack, wear it in the front.
Is South Africa Safe? TIP 10# Do not carry a lot of cash around.
Most places in South Africa (including all tourist attractions) except a few stalls in local markets, accept debit/credit cards. I kept a Visa debit card that was linked to an account with limited money, and only worked with a PIN. Moreover, I never kept more than R150-200 with me.
Is South Africa Safe? TIP 11# Use the City Sightseeing Hop On/Hop Off buses.
These are great especially if you are travelling solo. Instead of Uber-ing everywhere or walking alone in dodgy areas, the Hop On/Hop Off bus takes you everywhere you may want to go in Cape Town and Johannesburg. This is particularly useful in Jozi as everything is pretty spread out. Moreover, the Johannesburg sightseeing bus also comes with an optional add-on extension for a Soweto tour! I stayed at Once in Joburg at Braamfontein and the stop was right next to it. I would, however, not recommend getting off at a stop that looks isolated and/or no one else is getting off at.
Here is the link, I recommend checking it out for all the information you could possibly need about the bus.
Is South Africa Safe? TIP 12# For tours/day trips book with reputable tour companies.
I used City Sightseeing for tours to the wine region (Franschhoek and Stellenbosch), and Cape Point and Boulder's Beach. They are punctual, efficient, and really value for money. If your tour does not offer a hotel pick up/drop off service, I would suggest that you look into how to make your way to/from their meeting point prior to booking the tour. The City Sightseeing tours in Cape Town had a pick-up point 2 minutes walking from my hostel. So, it is important that you pick your accommodation and/or tours wisely.
In Johannesburg, I used MoAfrika for their Ultimate Johannesburg Tour. They picked and dropped me from my accommodation. The tour covered all sites I wanted to visit in Joburg and Soweto. This is an expensive option and I had splurged a bit on this. If you are on a budget, I would stick to the City Sightseeing Bus.
Is South Africa Safe? TIP 13# Safety Tips for Safaris.
All you need to do is pick a reputable safari company, and you will be well taken care off! I went with Baz Bus who work with Viva Safaris to Kruger National Park. Even though I was alone in a chalet away from the main campground at night, I never felt unsafe of anyone or anything (except for a few overly friendly impalas and tree frogs in the shower).
Is South Africa Safe? TIP 14# Safety Tips for Cape Town.
The Waterfront area is fairly safe to around alone until say 7-8pm. Loop Street and Table Mountain are safe during day-time. I would advise against hiking around Table Mountain alone. Normally, hiking tours are organised by hostels for an affordable fee.
Is South Africa Safe? TIP 15# Safety Tips for Johannesburg.
Okay, not gonna lie. I found Johannesburg pretty intimidating. However, I met plenty of solo backpackers who had explored parts of the city on foot and had taken the Gautrain from the airport. I did not take the train as I was a bit nervous to get to the train station. Nonetheless, you could possibly Uber to the nearest station and take the train as it would be considerably cheaper than a ride to/from the airport. I would seriously advise against walking around in Jozi especially if you are alone at any point of the day unless you are heading somewhere very close-by.
Another issue with Johannesburg is that certain parts of it are rather isolated. For instance, the area around FNB stadium. You do not want to be stranded waiting for an Uber or the City Sightseeing Bus in areas such as these so do make your stops with this aspect in mind.
Is South Africa Safe? TIP 16# Safety Tips for Soweto Township.
Soweto is now a hot tourist spot, so it is arguably one of the safest places in Johannesburg. You will mostly find persistent vendors trying to sell you a souvenir or a hat. That said, of course keep your wits about and take the usual precautions. Visiting Soweto with a guide makes sense as you get to learn about the tumultuous history of the place. I did not particularly fancy the 'slum tour' of Soweto as I found it too intrusive (also because I am from India and slums aren't exactly something new to me). Nonetheless, I do understand that these tours drives money into the most impoverished parts of the township.
Is South Africa Safe? TIP 17# Safety Tips on the Garden Route.
The Garden Route includes incredible places such as (but not limited to) Port Elizabeth, Mossel Bay, Wilderness, Knysna, Jeffrey's Bay and Plettenberg Bay. Unless you literally go looking for trouble, you should be perfectly safe in all these towns.
Is South Africa Safe? TIP 18# Safety Tips for Durban and Pretoria.
I skipped these two places. They are not exactly high on the tourist radar, but if you opt to visit them, maintain the same caution as you would in Johannesburg.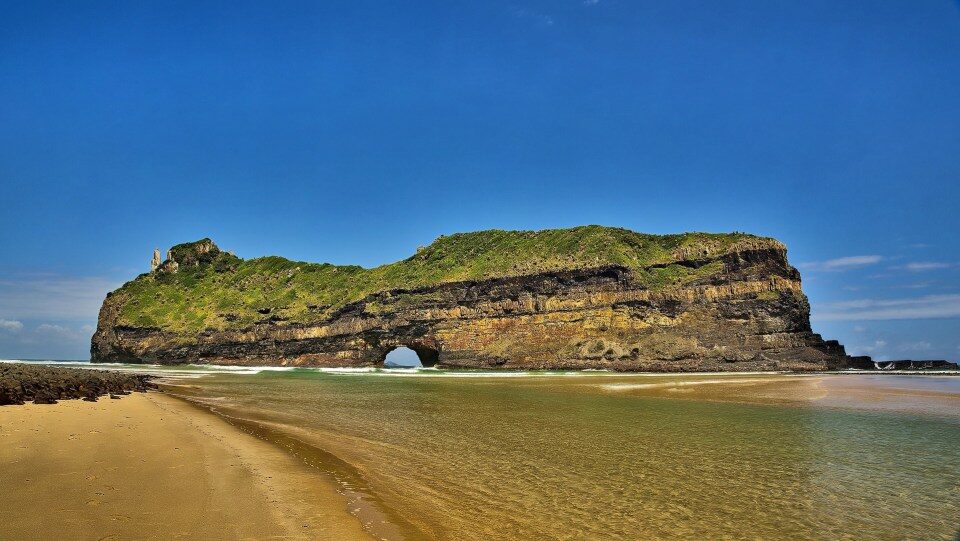 Is South Africa Safe? TIP 19# Safety Tips for Solo Women: How to deal with (unwanted) attention.
South African men, in my experience, are very forward when expressing an interest in you or complimenting you. This isn't necessarily bad. I appreciated the upfront honestly (and flattery lol). However, if at any point, they make you uncomfortable be sure to let it be known (clearly and if needed, loudly). I have only had men be rather direct with me verbally. Except for one, who kept trying to grab me in a 'friendly' way but not really. Also, avoid going out alone with someone you just met at night and drinking. I mean, this is true for anywhere in the world, really. Furthermore, practise safe sex. Again, something you should be doing anywhere when having sex with someone new.
Is South Africa Safe? TIP 20# If anything bad happens. . .
The chances of you getting murdered or sexually assaulted or kidnapped is rather low. Look, it can happen but you will have be really unlucky to be at the wrong place at the wrong time. On the other hand, muggings are actually quiet common. Not mincing my words here. If it happens to you, DO NOT RESIST. Your phone, your money, your wallet IS NOT worth your life. Comply and give them what they need.
Is South Africa Safe? In conclusion
As I said in the beginning, it really depends on where you are. The big cities do pose varying levels of danger based on the time and place. Smaller towns, the garden route, on the other hand, are safe for tourists.
If you are a solo traveller, I would suggest you stick to Uber/City Sightseeing buses for transport, and wrap up your day before it gets dark. If on a day tour, I suggest you go with a trustworthy company.
I did a similar post on safety in Egypt where I initially talked about how many things about the country reported by the Western media stem from fear-mongering exaggeration and anti-Islam rhetoric. A few white (shocking!) travel bloggers accused me that I was 'paid' to write nice things about Egypt. And one was bitchy enough to say "I prefer to take suggestions from only travel couples from Europe as we have a similar notions of safety." UM, OKAY. Seems like we Third World bloggers don't really know what 'safety' means.
But hang on, I am deviating. The point I am trying to make is that while my post on Egypt debunked various fake safety concerns, this post does no such thing. Yes, I did feel that I need to be more vigilant in South Africa. And, I did feel a bit scared a few times (though not because anyone/anything intentionally made me feel that way). However, that was not the beginning and the end of it. I did not let fear get the better of me, and managed to have a fabulous time as a solo woman in South Africa.
Is South Africa Safe? In my opinion, not entirely. Will it stop me from ever returning solo? Absolutely not!
For more destination posts, click here.
For more of my solo travelling stories, click here.
(This post contains affiliate links, meaning that if you make a booking/purchase through them, I will earn a small commission at no extra cost to you!)
Like this post? Subscribe for more!