There has been a significant increase in the number of women going on solo trips over the past decade. Such a trend is indicative of women's increasing desire to explore the world, gain independence, and challenge themselves in new and exciting ways. Although solo travel can be a rewarding experience, it also comes with its own set of challenges, such as safety concerns and navigating unfamiliar terrain. In this article, we explore the benefits and challenges of solo travel and why Germany is a great destination for women traveling alone.
Benefits of Female Solo Travel in Germany
Germany is a country with rich history, varied culture and stunning scenery, which makes it an ideal destination for women traveling alone. Here are some of the benefits of traveling alone in Germany.
Safety and Security
Germany is known for its low crime rate and safe transportation systems, so it is considered suitable for women to travel alone. Germany's public transport system, which includes buses, trains and streetcars, is generally considered safe for women. Many stations and trains are equipped with surveillance cameras and emergency communication systems to ensure passenger safety.
Tips for staying safe in Germany
Although Germany is generally considered safe for female travelers, it is always important to take precautions. Safety tips in Germany include: do not walk alone at night, stay in well-lit and populated areas, keep valuables safe, and be aware of your surroundings. In addition, it is a good idea to get familiar with the local emergency telephone numbers and have them on hand.
Cultural Experiences
Germany is home to some of the world's most renowned museums, galleries, and historical sites. As a solo traveler, you can immerse yourself in German culture and history at your own pace. Some of the must-visit cultural destinations in Germany include the Berlin Wall, the Brandenburg Gate, the Neuschwanstein Castle, and the Cologne Cathedral.
Festivals and events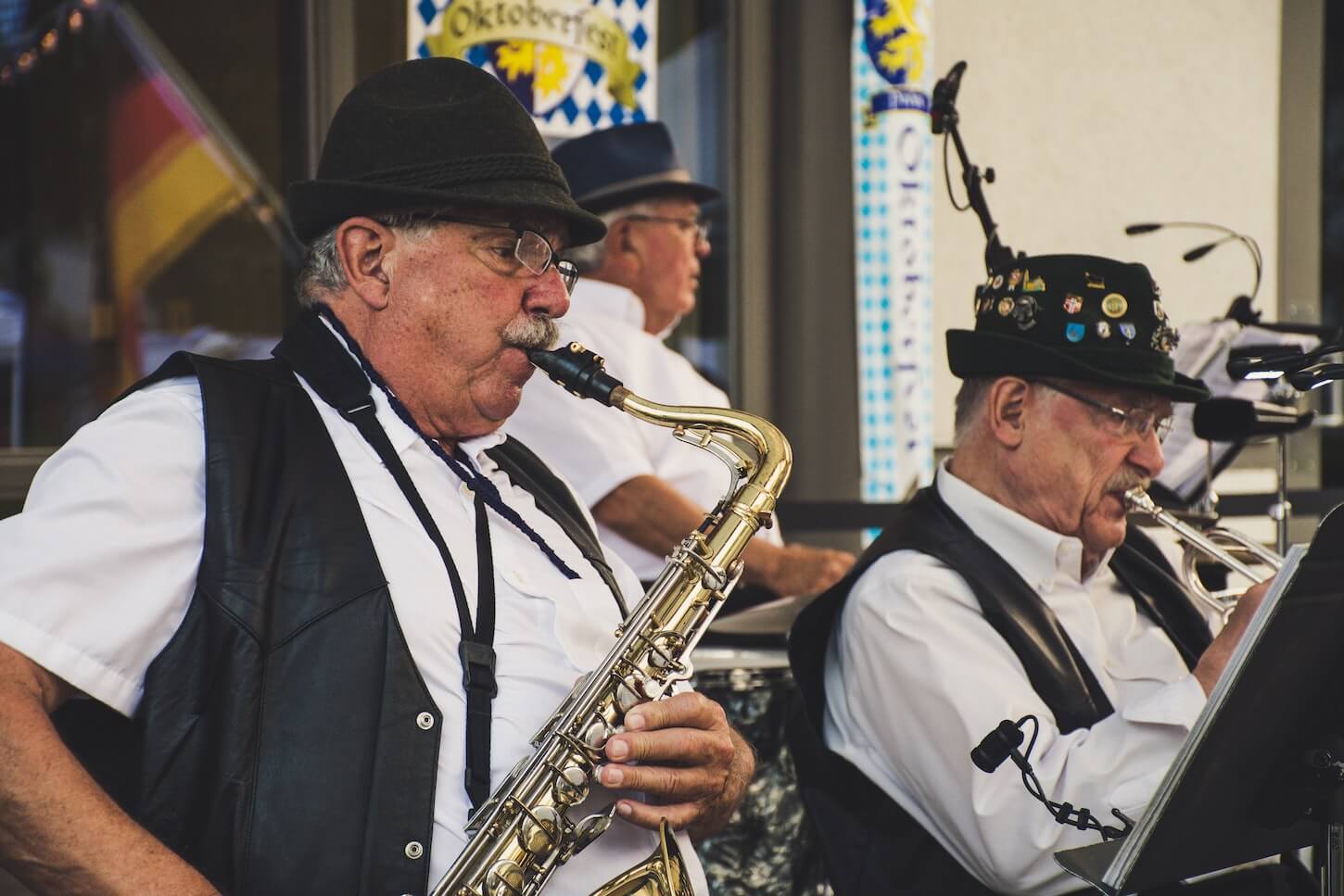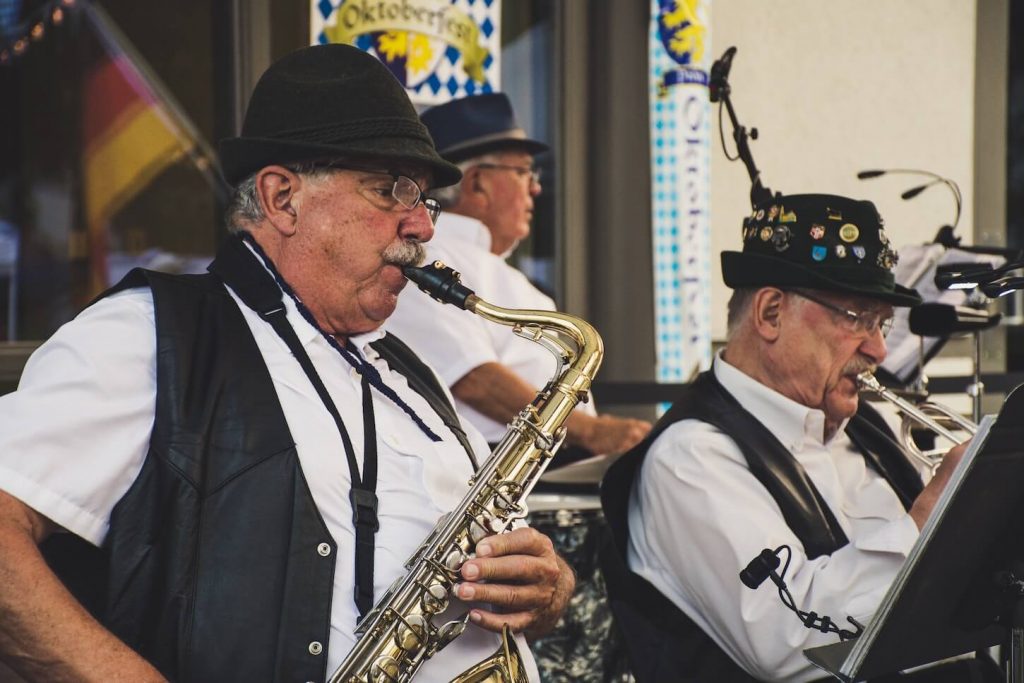 Germany is also known for its many festivals and events throughout the year, from the world-famous Oktoberfest to the Berlin International Film Festival. Attending these events as a solo traveler is a great way to experience German culture and meet new people.
Personal growth and empowerment
As a solo traveler in Germany, you will be free to make your own itinerary, explore new places, and make decisions on your own. This can be a very rewarding experience that can help you develop both independence and self-confidence. Traveling alone can also be a way to overcome fears and push boundaries. Whether it's trying new foods, learning a foreign language, or getting around on public transportation, traveling alone can help you become more adaptable and open-minded.
Tips for Female Solo Travelers in Germany
If you're planning a solo trip to Germany, there are a few tips that can help make your experience more enjoyable and safe.
Transportation
Getting around Germany
Germany has an extensive and efficient transportation system, including trains, buses, trams, and subways. It's important to plan your travel ahead of time to avoid confusion and delays. You can use various travel apps to find the best routes and schedules, including the Deutsche Bahn app, FlixBus app, and BVG Berlin app.
Using public transportation
Using public transportation in Germany is generally safe for women, but it's essential to be aware of your surroundings and to take precautions to avoid theft and harassment. For example, avoid empty subway cars, sit in crowded areas, and keep your valuables close to your body. If you're traveling alone late at night, consider taking a taxi or Uber instead of using public transportation.
Accommodation
Choosing safe and affordable lodging
When choosing accommodation in Germany, it's important to prioritize safety and affordability. Look for hotels, hostels, or apartments in safe neighborhoods, preferably with good reviews. You can use online booking platforms like Booking.com or Airbnb to find the best deals on accommodation.
Options for solo travelers
Germany has a variety of accommodation options suitable for solo travelers, including hostels, guesthouses, and shared apartments. Hostels are a popular choice for solo travelers because they provide an opportunity to meet other travelers and participate in group activities. Many hostels also offer private rooms, so you can have your space while still enjoying the social atmosphere.
Interacting with Locals
Tips for making connections
Interacting with locals can be an excellent way to learn more about German culture and make new friends. However, it's important to be cautious and aware of cultural differences. Some tips for making connections with locals include learning a few basic phrases in German, attending cultural events or festivals, and using social media to connect with local groups or communities.
Cultural norms and etiquette
German culture has its unique norms and etiquette that you should be aware of as a traveler. For example, punctuality is essential in Germany, and it's considered rude to be late. It's also important to respect personal space, especially in public transportation and crowded areas. Tipping is not mandatory in Germany, but it's customary to round up the bill or leave a small tip for good service.
By following these tips, you can ensure a safe and enjoyable trip to Germany as a female solo traveler.
Best Places to Visit for Female Solo Travelers in Germany
Germany is a diverse and exciting country to explore as a female solo traveler, with many cities offering unique cultural experiences, beautiful architecture, and friendly locals. Here are some of the best places to visit.
Berlin
Berlin is the capital city of Germany and a popular destination for travelers of all kinds. As a female solo traveler, you'll find plenty of things to do and see in this vibrant city. Some of the historical and cultural sites you should visit include the Berlin Wall, the Brandenburg Gate, and the Reichstag building. You can also take a tour of the city to learn more about its fascinating history.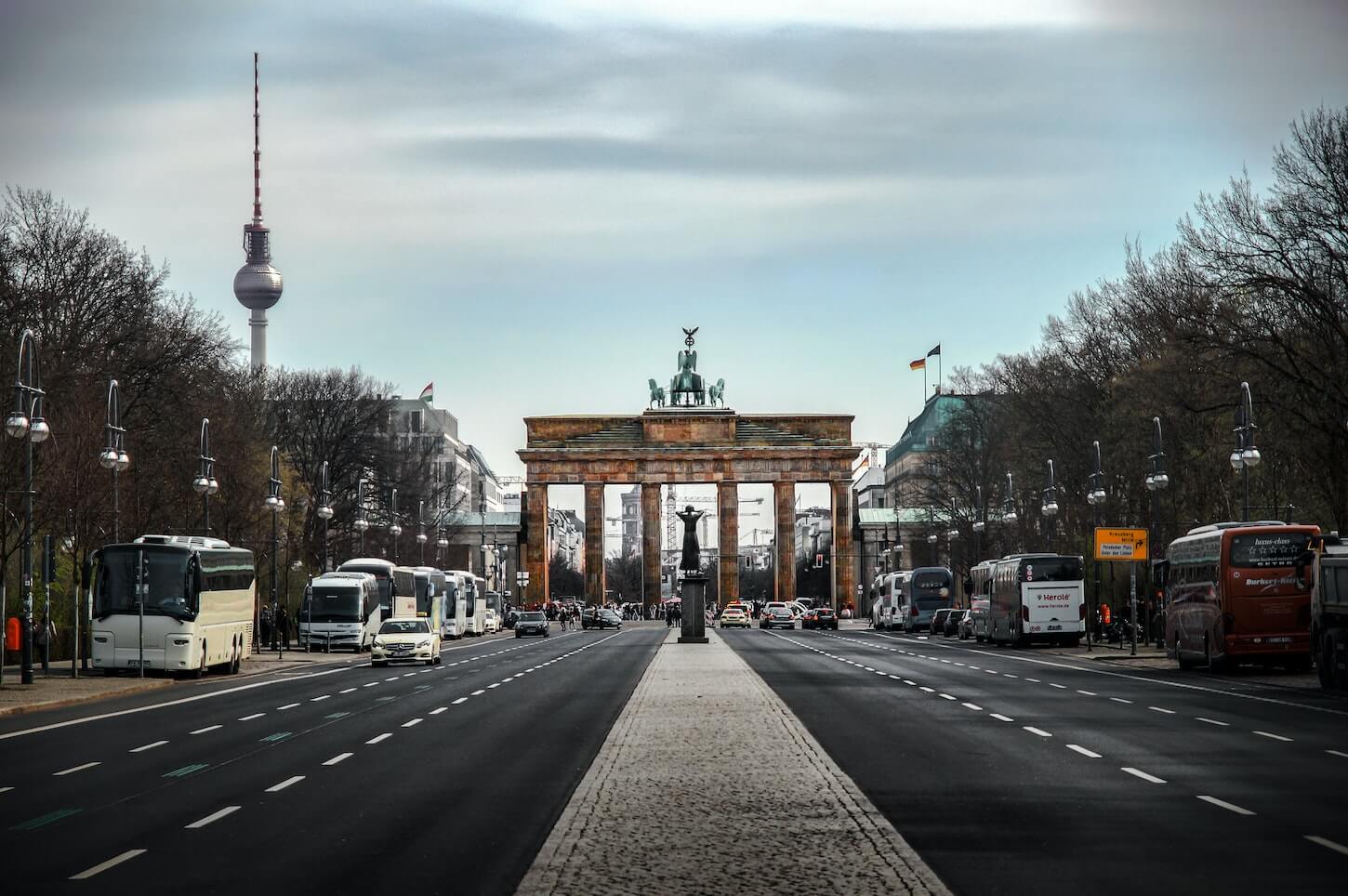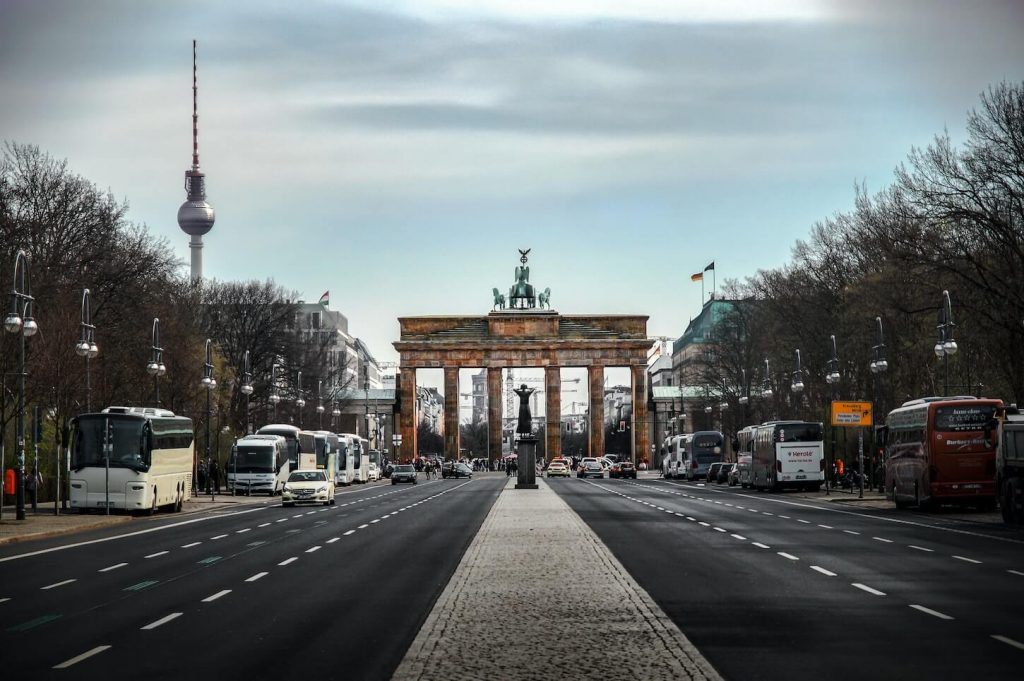 When it comes to nightlife and entertainment, Berlin is known for its diverse club scene and music festivals. The city is home to some of the world's most famous techno clubs, like Berghain and Tresor, as well as many smaller clubs that cater to different musical tastes. In addition, Berlin hosts many music and cultural festivals throughout the year, such as the Berlinale film festival and the Carnival of Cultures.
Munich
Munich is the capital city of the Bavarian region in Germany and a beautiful destination for female solo travelers. The city is known for its stunning architecture, including the famous Neuschwanstein Castle, which inspired the design of the Disney castle.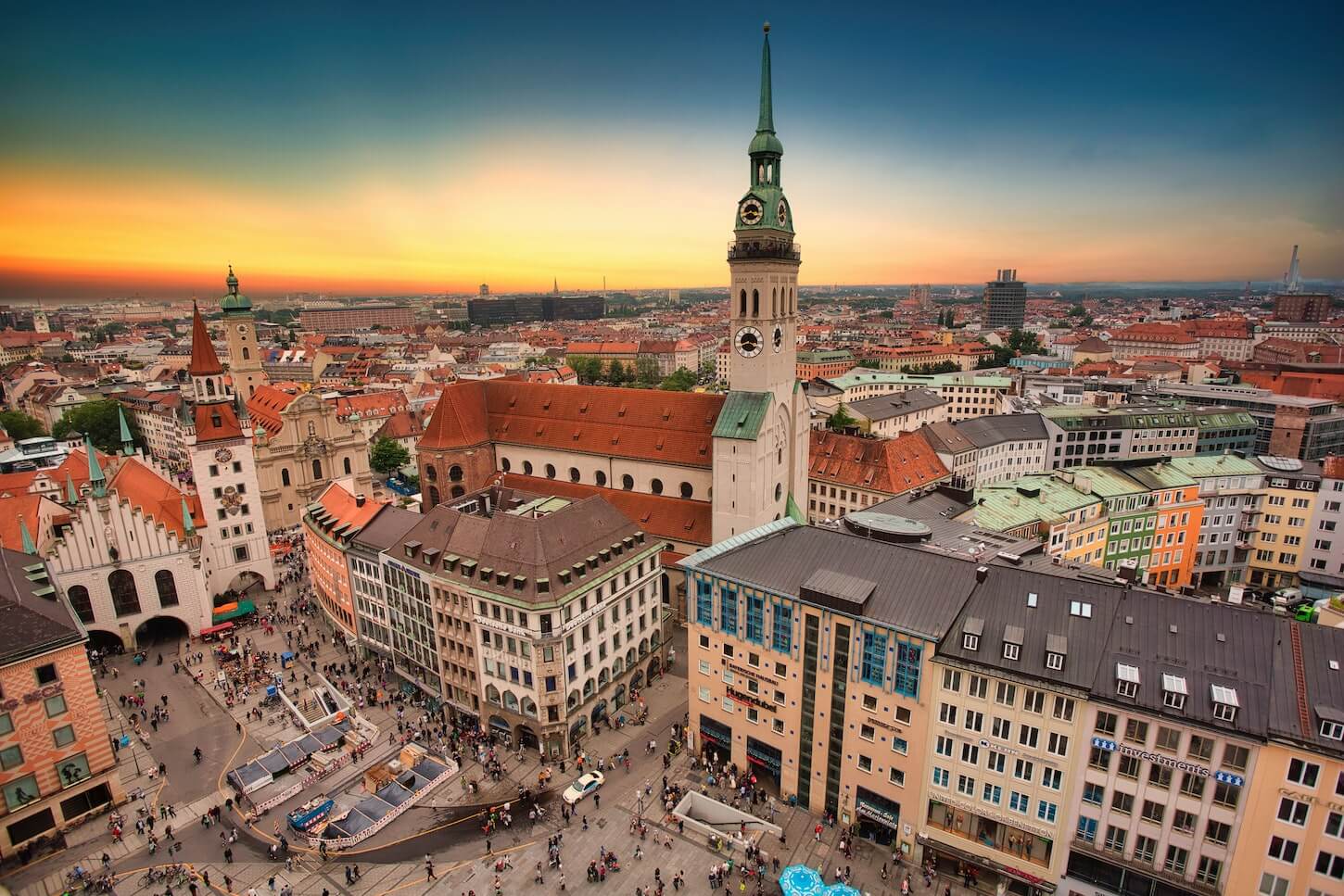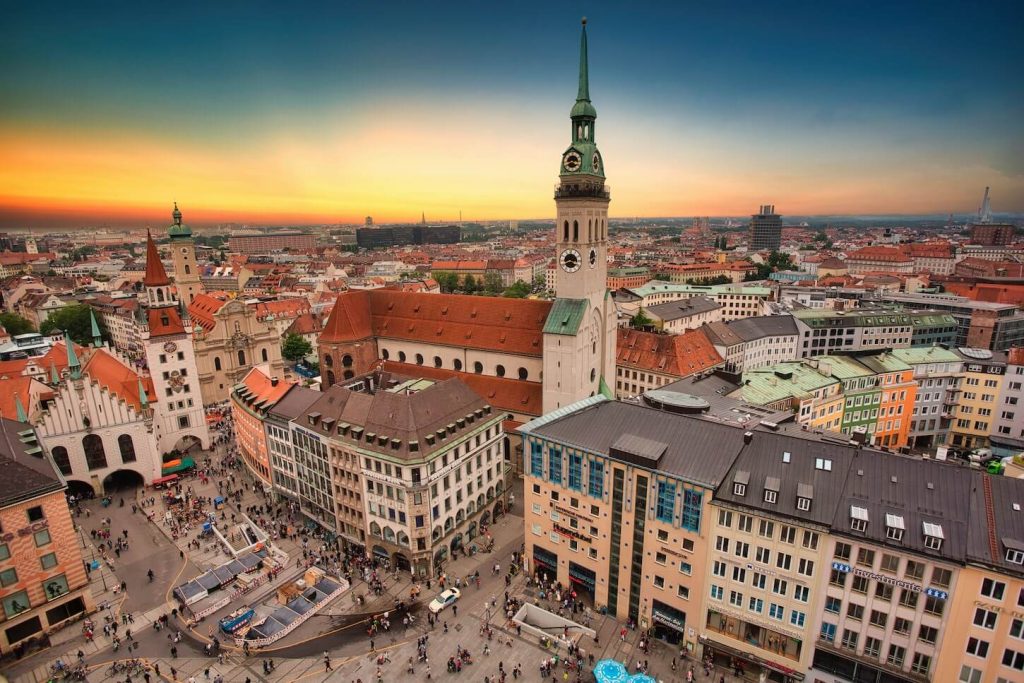 As a solo traveler, you can also explore the many museums and art galleries in Munich, such as the Bavarian National Museum and the Alte Pinakothek. For outdoor activities, you can take a walk in the English Garden, one of the largest urban parks in the world, or visit the nearby Alps for hiking or skiing.
Hamburg
Hamburg is a city located in the northern part of Germany and is known for its beautiful waterfront views and bustling markets. You can take a stroll along the Elbe River and enjoy the views of the city's many bridges and port, which is the third-largest port in Europe.
As a solo traveler, you can also explore the city's art and culture scene by visiting the Kunsthalle Hamburg, one of the largest art museums in Germany, or taking a walk through the trendy St. Pauli neighborhood, known for its street art and live music venues. Don't forget to check out the famous Fish Market, where you can enjoy fresh seafood and interact with locals.
Final Thoughts
Overall, Germany offers a variety of destinations for female solo travelers, each with its own unique culture, history, and attractions. Whether you're interested in exploring the vibrant nightlife of Berlin or the stunning architecture of Munich, there is something for every solo traveler in this diverse country.
In conclusion, Germany is an excellent destination for female solo travelers due to its safety, cultural experiences, and opportunities for personal growth and empowerment. It is not South Africa, beleive me. With a few tips in mind, such as using public transportation, choosing safe and affordable lodging, and understanding cultural norms, female travelers can have a successful and memorable trip to Germany.
Berlin offers a mix of history, culture, and entertainment, making it a popular destination for solo travelers. Some must-see historical sites include the Brandenburg Gate, the Berlin Wall Memorial, and Checkpoint Charlie. Additionally, the city is known for its vibrant nightlife scene, with numerous bars, clubs, and music venues.
Munich, located in southern Germany, is famous for its beautiful architecture and museums, such as the famous Neuschwanstein Castle and the Bavarian National Museum. For outdoor enthusiasts, the nearby Alps offer opportunities for hiking, skiing, and other outdoor activities.
Hamburg is a waterfront city known for its local markets and art and culture scene. The St. Michaelis Church and the Elbphilharmonie concert hall are popular attractions, and the city's numerous parks and gardens offer a peaceful escape from the bustle of city life.
Overall, Germany offers a diverse range of experiences for female solo travelers. From the historical sites in Berlin to the natural beauty of the Bavarian Alps, there is something for everyone. So why not take the leap and embrace solo travel? With the right preparation and a sense of adventure, a trip to Germany can be a life-changing experience.